Easy, Economic and Efficient: The most trustful service in the area 🌎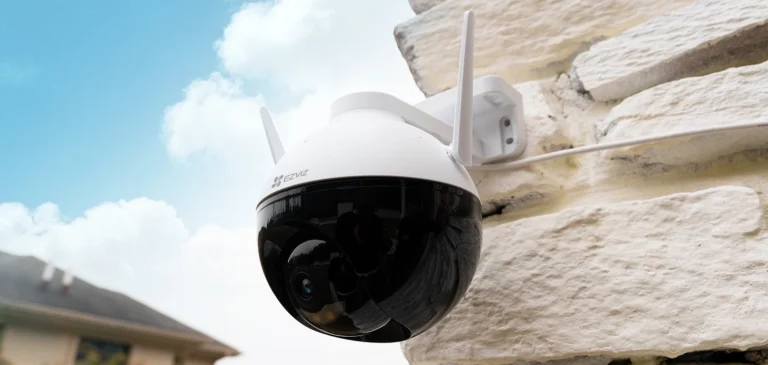 Are you looking for a reliable security system for your home or business? Then look no further than our new wireless cameras. These cameras are easy to install and offer top-notch security features you can count on.
With motion detection and night vision, our Ezviz cameras automatically detect any unusual activity and alert you in real time. Plus, you can easily access and control your cameras from your smartphone, tablet, or computer, so you can stay safe anytime, anywhere.
➡️Our expert installation team will make sure your cameras are ready to go right out of the box and you won't have any problems. Plus, you won't have to worry about messy cables or cords, and can enjoy a clean and seamless installation.
Suitable for both indoor and outdoor use, our wireless cameras provide 24/7 security coverage you can count on. From the porch to the backyard, our cameras have it all covered.
Contact us now to learn more and schedule an installation!
Tell us what you need. We will answer today ⚡
Do you need just one camera?
With Ezviz technology, you can have it all in one. With a simple installation, you can control the optics with your phone and check what's going on 24/7.
We can ship the camera to your home and install it, or you can pick it up at our store.
If you need advisory we can help you to choose the best option for your needs!
Wireless doorbell with WIFI Wireless peephole doorbell push button Your...

Battery powered and mini in size with a modern look,...

WiFi camera with smart pan and tilt. The EZVIZ C6N...

You will be able to see and hear from your...
Security Cameras and Alarm Systems in Jacó 🏖️
With 15 years of experience, we can sell and install the latest and most reliable camera, alarm and security systems.
For your home, hotel or commerce!
➡️We understand that safety is a top priority for any home or business, which is why we offer the absolute best in alarm and security system installation services.
Our security solutions are tailored to fit your needs. Whether you are a homeowner looking to protect your family or a business owner in need of commercial security systems, we have a solution for you. We offer alarm systems, surveillance cameras, access control systems, and much more.
Don't wait until it's too late to secure your property. Contact us today and let us help you protect your home or business with the best alarm and security systems in Costa Rica.